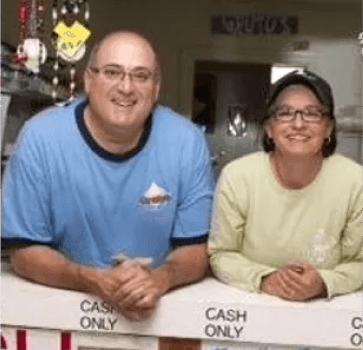 Steve and Julie Pologruto
Owners 2007-2015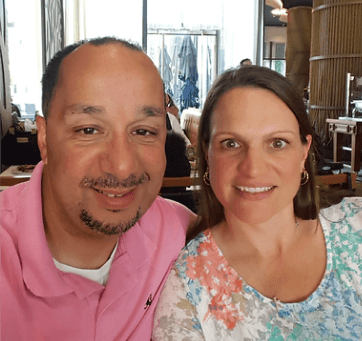 Don and Erin Wilson
Owners 2015-present
Current owners Don and Erin Wilson always loved going to Gruto's with their kids since the shop's opening in 2007. On a visit in 2014, they noticed a sign that said their favorite ice cream store was for sale! Original owners Steve and Julie Pologruto were retiring and looking for someone to take over the family business they had built with milk, cream and sugar.
Although they already had corporate careers, Erin and Don both wanted to keep the magic of Gruto's alive. They took over the shop the following year, carrying on the Pologrutos' mission to bring moments of joy to their neighbors in a warm, fun, family-friendly atmosphere.
Gruto's original Purcellville location operates on a seasonal schedule, serving up treats from March through October. In 2018, Gruto's added a second location in historic downtown Leesburg that is open year-round. And now, Gruto's fans can get this famous soft serve on-the-go with the Gruto's new truck available for birthday parties, weddings, employee appreciation events and more!
For over 15 years, Gruto's has been a favorite among locals and a must-stop for those exploring western Loudoun County. Whether it's an after-school treat, date night, family outing or community event, we would be honored to serve up some joy in your day.